«Bonjour» cranberries
4823012237679
Dessert "Bonjour" with whole cranberry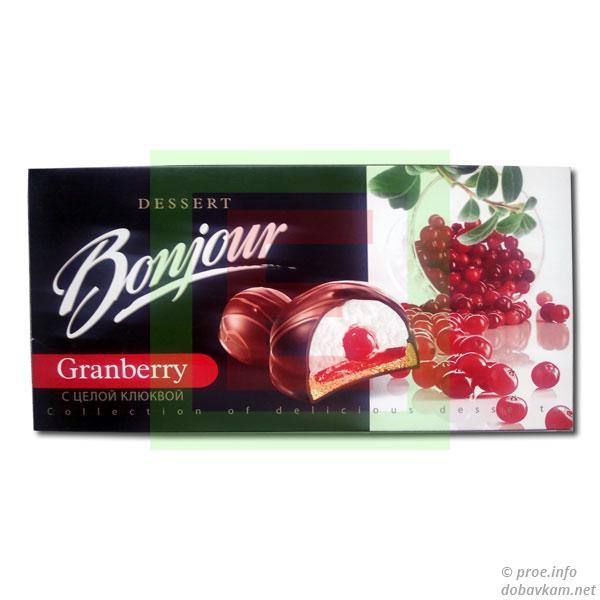 Ingredients
sugar, starch syrup, wheat flour, hydrogenized vegetable fat, cranberry preserved in alcohol (5.7%) (cranberries, ethyl alcohol), cocoa powder, cocoa mass, corn starch, skim milk powder, pectin as jelling agent, white-egg, soybean
lecithin
as emulsifier, citric acid as acidity regulator, flavorings («cranberry», «butter cream», «burning effect», «vanilla»), salt, sorbitol as water-retaining agent,
sodium citrate
as acidity regulator, sodium bicarbonate as baking powder and acidity regulator , emulsifier E472e, lactic acid as acidity regulator, ammonium carbonate as raising agent, cocoa butter, emulsifier E476, coloring agent
E122
.
Storage
storage temperature (18±3)°C at the relative air humidity of not more than 75%. Shelf life - 8 months.
Trademarks
Standards
Products with the similar content of additives
Products in the category «Cakes / Pastries / Desserts»