«Super Kontik» Nuts
4823012209850
«Super Kontik» With Nuts Sandwich Cookie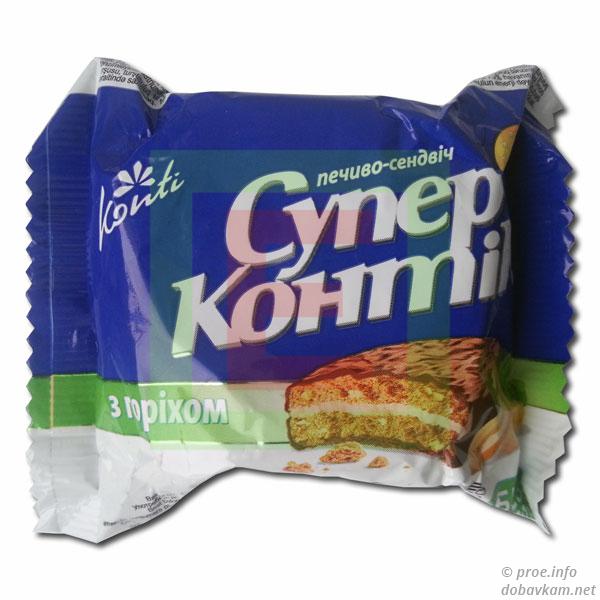 Ingredients
sugar, wheat flour, hydrogenated vegetable fat, margarine, cocoa powder, crushed roasted peanuts (2,7%),
soybean lecithin
as emulsifier, skimmed milk powder, salt, sodium bicarbonate as raising agent and acidity regulator,
ammonium carbonate
as raising agent, flavorings (butter cream, hazelnut, and vanilla), cocoa mass,
citric acid
as acidity regulator,
lactic acid
as acidity regulator, hazelnut paste (0,01%), cocoa butter.
Storage
shelf life - 6 months. Keep at (18±3)°C and relative air humidity of no more than 75%.
Trademarks
Standards
Products with the similar content of additives
Products in the category «Cookies / Waffles»