Sponge-cake roll «Bisconti» European
4823012232339
Sponge-cake roll «Bisconti» «European» chocolate-and-nut taste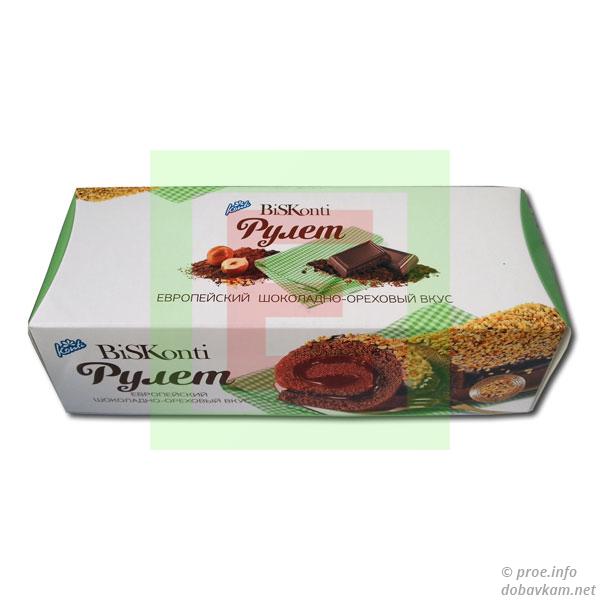 Ingredients
sugar, wheat flour, egg products, hydrogenated vegetable fat, cocoa mass, glucose syrup solution, starch syrup, glycerin as water-retaining agent, crushed roasted hazelnut kernels (2,5%), ethyl alcohol, whey powder, cocoa powder, sunflower seed oil, emulsifiers (E475, E476), sorbitol as water-retaining agent, invert syrup (sugar, acidity regulators (lactic acids, sodium bicarbonate)), hazelnut paste, cream powder, natural coloring agent E150d, natural coloring agent E172, flavorings (chocolate and nuts, milk, lemon and vanillin), salt, raising agent E450і,
potassium sorbate
as preservation agent, sodium bicarbonate as raising agent, citric acid as acidity regulator, ammonium carbonate as raising agent, soybean
lecithin
as emulsifier, cocoa butter.
Storage
storage temperature (6±18)°C at the relative air humidity of no more than 75%. Shelf life - 6 months.
Trademarks
Standards
Products with the similar content of additives
Products in the category «Cakes / Pastries / Desserts»