Cookies "Moya Lyba"
4820077270146
Cookies "Moya Lyba" with baked milk flavor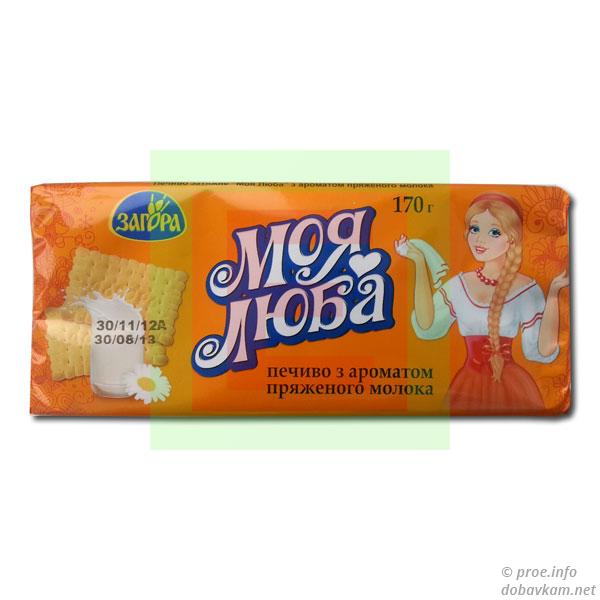 Ingredients
first-class wheat flour, sugar is white, vegatable fat, corn starch, leavening agents baking soda, ammonium carbonate, non-fat dry milk solids, table salt, nature-identical flavor: "baked milk", emulsifier:
lecithin
, vanillin, citric acid.
Storage
store at (18±5)°C and relative air humidity not more than 75%. Shelf life - 9 months.
Standards
Products with the similar content of additives
Products in the category «Cookies / Waffles»