Russky Schokolad
4603955001908
«Aerated Chocolate Coffee and Cream»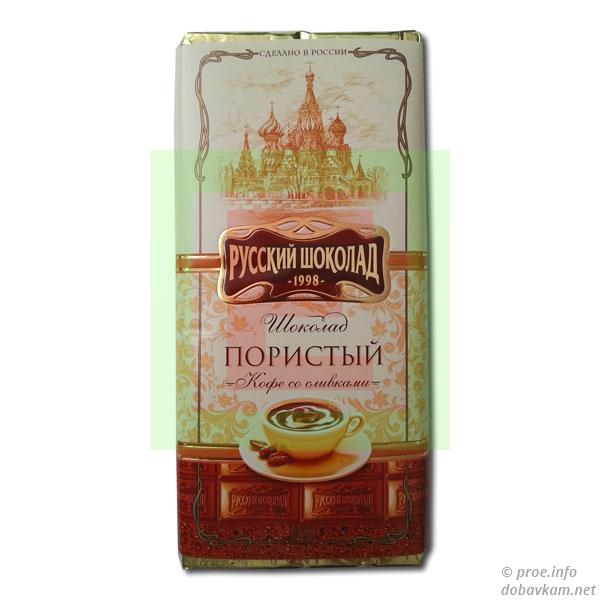 Ingredients
sugar, cocoa butter, cocoa mass, whole milk powder (13%), whey powder (7%), cream powder (2%), natural roasted ground coffe, emulsifiers:
soya lecithin
E322
, polyglycerol polyricinoleate
E476
, nature identical flavorings «Cognac» , «Vanilla», antioxidant
ascorbic acid
E300
, salt. Content of cocoa products - 32.3%.
Storage
shelf life - 12 months. Store at temperature 15°C to 21°C and relative air humidity not more than 75%. Avoid exposure to direct sunlight.
Companies
Trademarks
Standards
Products with the similar content of additives
Products in the category «Chocolate bars»