Chocolates "Assortment Roshen"
4823005309277
Assortment Roshen black chocolate, chocolates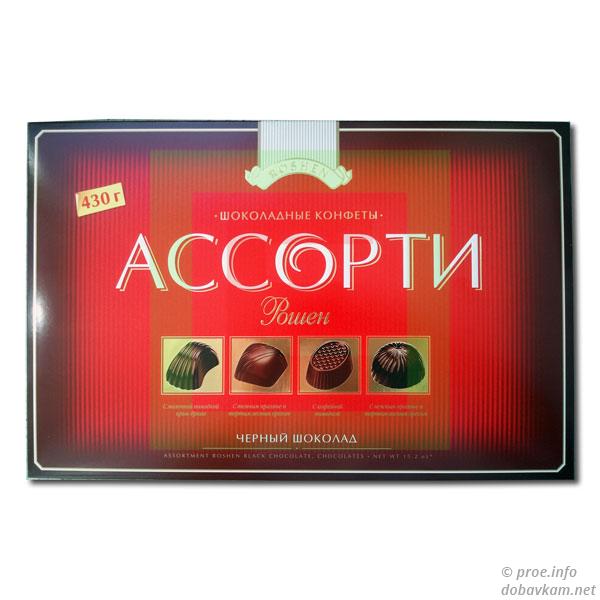 Ingredients
sugar, cocoa mass, vegetable fats, roast-grated hazelnut, corn syrup, cream powder, condensed product "Mols" (skimmed milk, sugar, milk whey, vegetable fat, lactose), cocoa butter, cognac, emulsifier soya
lecithin
, Coffee, Vanilla-butter, Hazelnut, vanillin flavorings, ethyl alcohol, acidity regulator citric acid, regulator invertase.
Storage
shelf life of 8 months. Keep at (18±3)°C and relative humidity not more than 75%.
Products with the similar content of additives
Products in the category «Candy / Sweets»