Chocolate "AMUR" strawberry
4823012235507
Chocolate "AMOUR" milk with Strawberry filling (25%)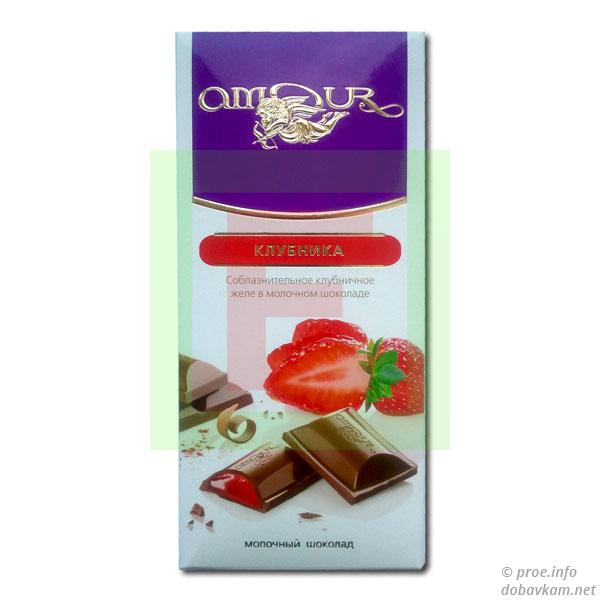 Ingredients
sugar, cocoa mass, cocoa butter, starch syrup, whole milk powder, hydrogenated vegetable fat, strawberry juice (1.2%),
soybean lecithin
as emulsifier,
pectin
as gelling agent,
citric acid
as regulator, flavorings (strawberry and vanillin), lactic as acidity regulator, sodium bicarbonate as acidity regulator, coloring agent
E122
. Cocoa products content in the chocolate paste: 49,6%.
Storage
shelf life - 12 months. Storage temperature (18±3)°C.
Trademarks
Standards
Products with the similar content of additives
Products in the category «Chocolate bars»