Biscuits «Esmeralda» «Roshen»
4820007242304
Esmeralda, Biscuits with peanuts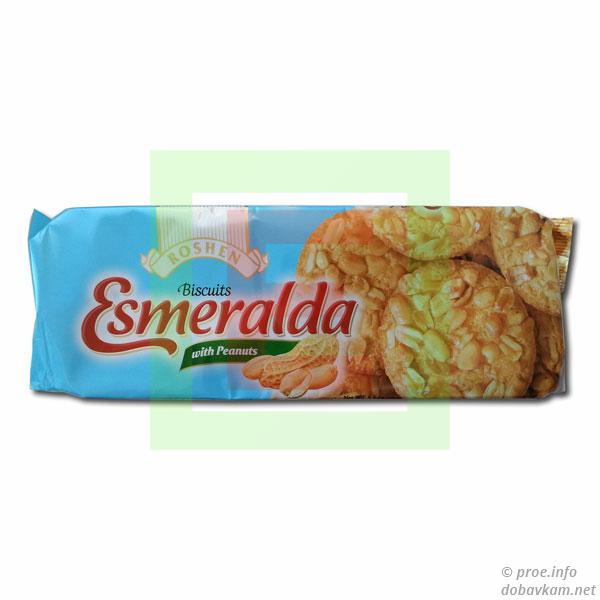 Ingredients
wheat flour, sugar, grated peanuts (21%), margarine, blend, leavening agents: baker powder (natrium-diphosphate, sodium bicarbonate, rice flour), natrium-diphosphate,
ammonium carbonate
, sodium bicarbonate; invert sirup (sugar, acidity regulators:
lactic acid
, sodium bicarbonate), salt, Butter-cream flavouring, vegetable extract: bark of oak (on base of propilene glycol).
Storage
keep at (18 ± 3)°C and air relative humidity not more than 75%. Shelf life - 6 months.
Trademarks
Products with the similar content of additives
Products in the category «Cookies / Waffles»