Biscuits «Buratino» «Konti»
4823012210252
Sugar biscuits "Buratino with milk"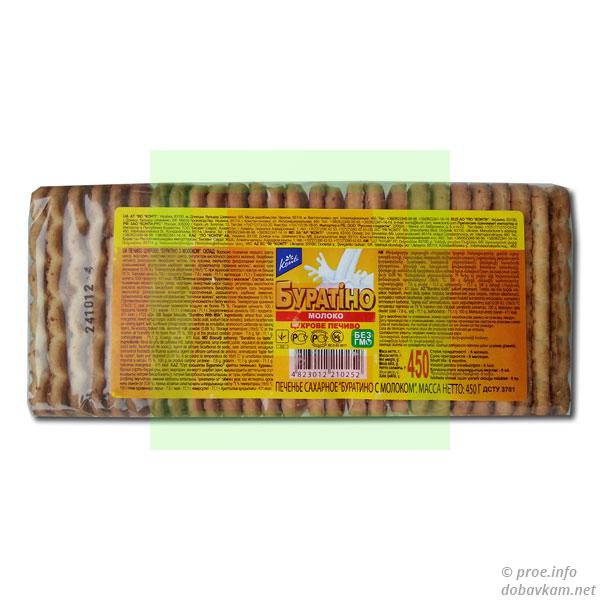 Ingredients
wheat flour, sugar, margarine, invert syrup (sugar, acidity regulators (lactic acid, sodium bicarbonate)), sodium bicarbonate as raising agent, salt, sunflower phosphatide concentrate as emulsifier, ammonium carbonate as raising agent, flavoring baked milk, skimmed milk powder (0,09%).
Storage
storage temperature (18±5)°C and relative air humidity of no more than 75%. Shelf life - 6 months.
Trademarks
Standards
Products with the similar content of additives
Products in the category «Cookies / Waffles»