Peanuts «Kozatska rozvaga» bacon
4820078773752
Salted roasted peanuts with flavour of bacon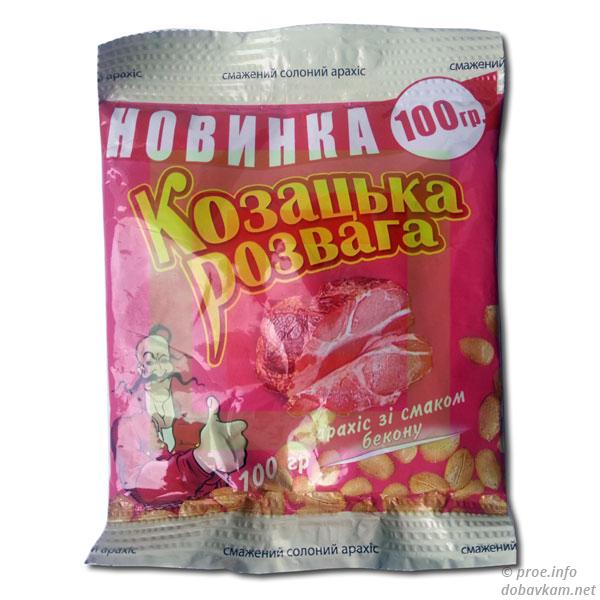 Nutrition Facts
The nutrition facts table

| | | |
| --- | --- | --- |
| Weight | 100 g | 100 g* |
| Protein | 22 g | 22 g |
| Fat | 51.4 g | 51.4 g |
| Carb | 14.1 g | 14.1 g |
| Calories | 607.3 kcal | 607.3 kcal |
* - Weight of 1 unit of the product
Components
Ingredients
peanut, butter is vegetable (palm), salt, flavour additive naturally-identical «bacon» (powder garlic, sweet
paprika
, a flavour is a «bacon», salt, strengthener of taste that aroma (sodium glutamat
E621
), aroma of smoke, yeasts, powder of meat of pork,
maltodextrin
), salt.
Storage
Shelf life - 9 months. Keep in the well ventilated strages not infected by wreckers bread resource with temperature of storage from +5°C to +25°C and moisture no more than 75%. Products should not be protected from direct sun light.
Companies
Trademarks
Standards
Products in the category «Seeds / Nuts»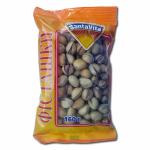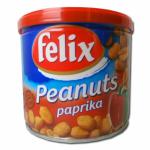 Peanuts with paprika TM "Felix"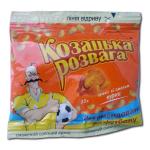 Roasted peanuts «Kozatska rozvaga»