Olives with lemon "Mikado"
4007415006647
Green olives, stuffed with lemon paste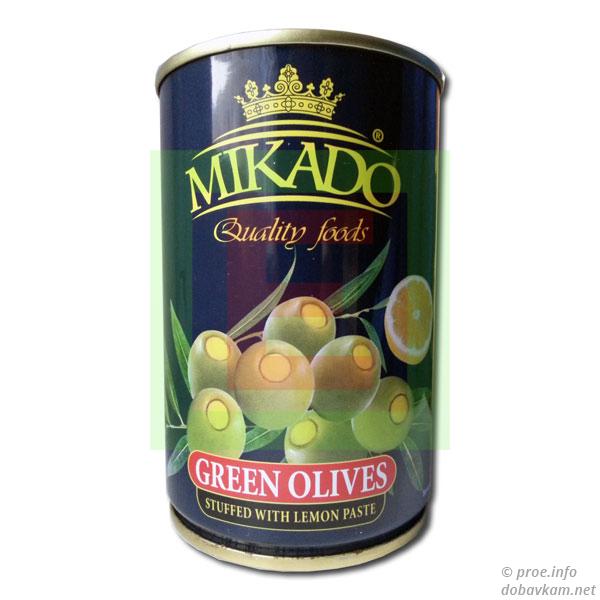 Ingredients
water, green olives, lemon paste (lemon, water, thickening agent: sodium alginate, hardener: calcium chloride), salt, acidity regulators: lactic acid and citric acid, antioxidant: ascorbic acid, lemon flavor.
Storage
storage temperature at 0°C to 25°C and relative humidity of 75%. Shelf life - 3 years.
Note
drained weight - 120 g. Net weight: 300 g.
Trademarks
Products with the similar content of additives
Products in the category «Olives»