Mura Hazelnut «Nestle»
3800020432136
Mura Choco Dreams - wafer with milk chokolate and hazelnut filling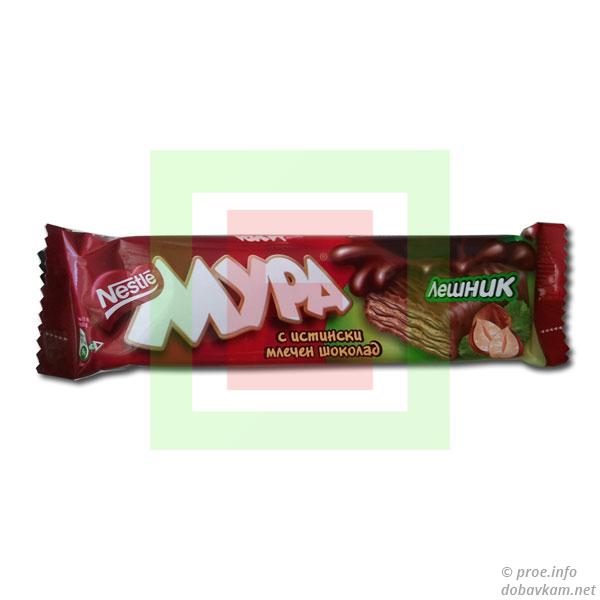 Ingredients
sugar, wheat, flour, vegetable fat, cocoa butter, milk powder, whey powder product, hazelnuts 3,2%, cocoa mass, fat reduced cocoa powder, emulsifier (sunflower lecitin), flavours, salt, raising agent (sodium bicarbonate), colour E150d, glazing agent (arabic, shellac), vegetable oil, glucose syrup.
Storage
keep at temperature 15°C-18°C.
Note
may contain traces of peanuts and other nuts.
Companies
Trademarks
Products with the similar content of additives
Products in the category «Cookies / Waffles»